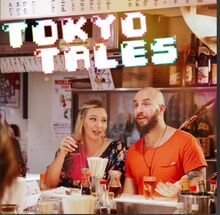 Tokyo Tales - The Simon and Martina Podcast Edit
Simon and Martina discuss their travels, life in Japan, and share the stories they can't film. They started their own podcast July 2, 2018.
How To Listen To Tokyo Tales Podcast: Edit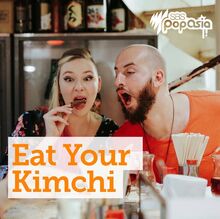 Eat Your Kimchi SBS Pop Asia Podcast Edit
The Eat Your Kimchi Podcast was a podcast on SBS Pop Asia.You can listen to the podcast on SBS PopAsia, Sound Cloud, and on iTunes.
Their first episode aired February 29, 2016. The last episode was June 25th, 2018. A total of 143 episodes.